We love sports photography, whether it's Championship, Premier League, Wales International football or rugby, we have it covered.
We are proud to be the official photographers for Premier League side Swansea City AFC and has been a pleasure documenting their 2017-2018 season.
For our searchable archive of Swansea City FC, click here
For our searchable archive of other sports events please click here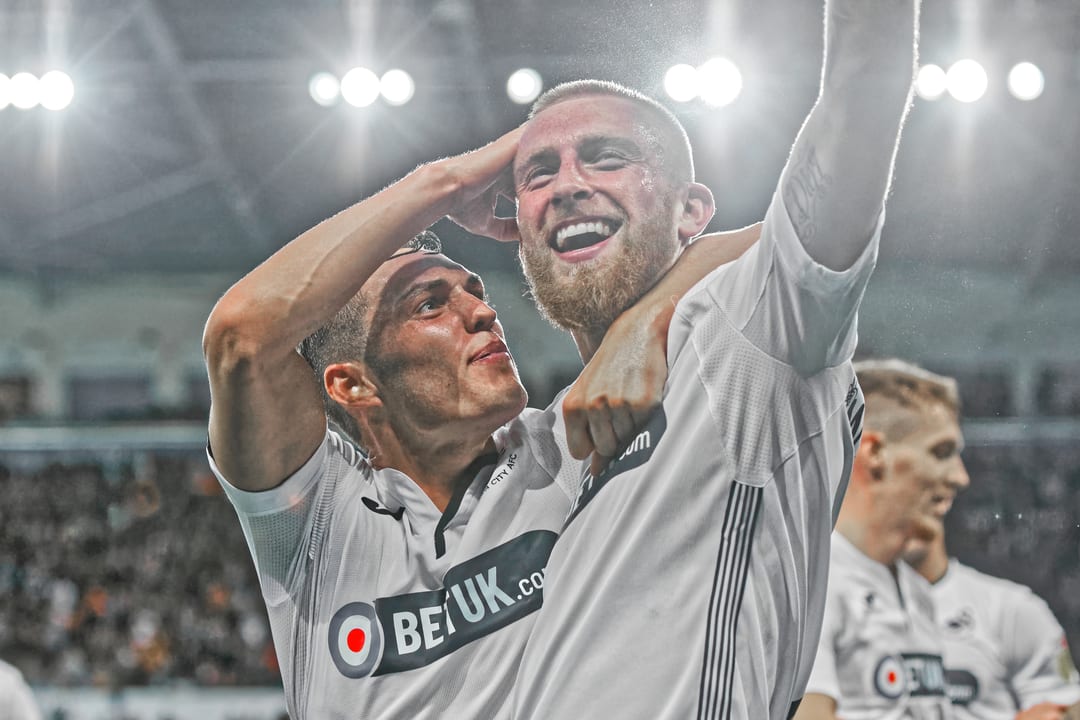 Connor Roberts and Oli McBurnie celebrate a goal at the Liberty Stadium, Wales, UK.