A year in the working life of Swansea City AFC manager Paul Clement
We are always busy and involved with the latest sports news from Wales.
It has been almost a year since Paul Clement took over as manager of Swansea City AFC, from his predecessor Bob Bradley.
Athena Picture Agency were there as the exclusive sports photographers working with the only Premier League Club in Wales, to offer them a great service of documenting his work, from taking charge of training sessions, speaking to the media, during match days and even when new signings would arrive at the Club.
It is always sad when a manager leaves. He loved Wales, and it's such a shame that the line of work of a football manager can be so cruel, in less than 12 months, he effectively became from hero to zero.
We, at Athena Picture Agency, love sports photography and access in most Swansea City events was exclusive to us.
To access, more than 1000 images of Paul Clement, please click here
Swansea City AFC said in a statement about the departure of Paul Clement:
Swansea City chairman, Huw Jenkins, confirmed: "To change the manager, especially at only the halfway point of the season, is the last thing we wanted to do as a club.
"We had three different managers last season and as a result we all wanted to give Paul as much time as possible to turn things around.
"But we felt we couldn't leave it any longer and needed to make a change to give us the best chance of an uplift and a turnaround in fortunes with the club bottom of the Premier League.
"Paul has been at the club for 12 months and what he achieved in the second half of last season to keep us in the top flight was a tremendous feat. For that, and his effort and commitment this season, it goes without saying that the club thanks him for his work, together with Nigel (Gibbs) and Karl (Halabi).
"I have had an excellent working relationship with Paul and we are all, including the owners, surprised and disappointed it hasn't worked out this season.
"We wish Paul every success in his career going forward.''
ON THE TRAINING PITCH
DURING MARCH DAYS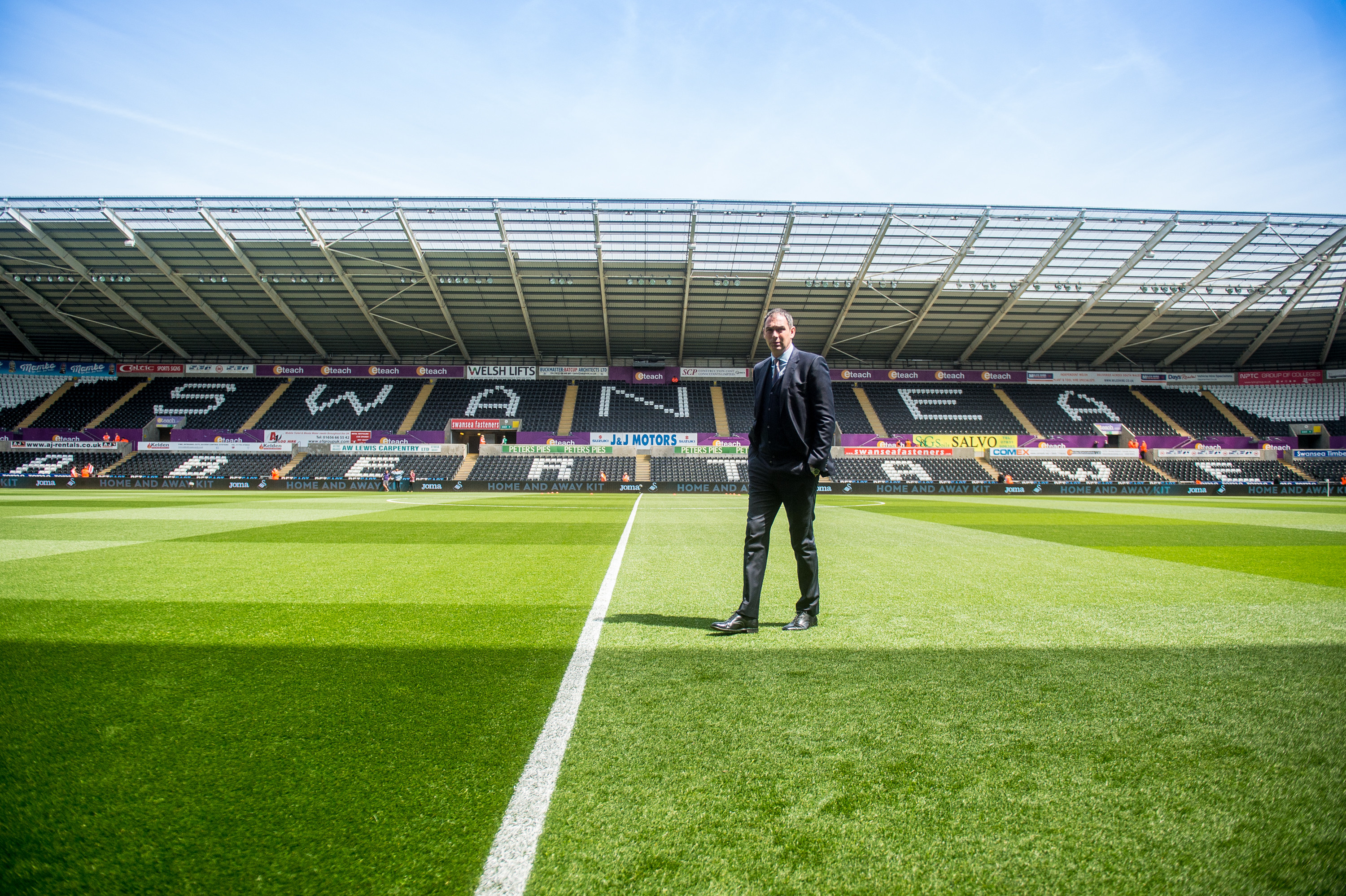 Paul Clement walks on the pitch of the Liberty Stadium, Wales, UK
DURING PRESS DAYS
To see more of our Swansea City AFC material, please click here
© Athena Picture Agency Ltd, proud suppliers of news and press photography, pr public relations photography, sports photography, features photography, stock and aerial photography in Wales, UK
Go Back