News photography can be very rewarding at times and having to photograph a Head of State -although by no means easy- can be very fulfilling as an experience. Time is at a premium and photographers are rarely allowed more than a few minutes.
Throughout my career though I have been given quite a few opportunities to photograph Carwyn Jones, in his capacity as the First Minister for Wales.
The last time was when he gave a press conference following the death of Cark Sergeant and a few weeks prior to that, I was commissioned by a newspaper to join a journalist and meet him as his office.
This is where it all started for First Minister Carwyn Jones, when he officially took over from Rhodri Morgan in December 2009. The strange thing was, in typical Wales politics fashion, there was no big fanfare, a few speeches in chambers and that was pretty much it.
There is no politician without having to walk the streets and talk to people, and the First Minister has always been there joining his political allies on the streets of Carmartheshire.
This was indeed a rare occasion of HRH Queen Elizabeth, Prince Philip having been joined by Prince Charles and wife Camilla, to visit the Senedd.
The First Minister's support to large employers has been great throughout the years. In 2010, he took part in a press conference ahead of the 2010 Ryder Cup at the Celtic Manor Resort in Wales, a venue whic hosted the NATO Summit years after.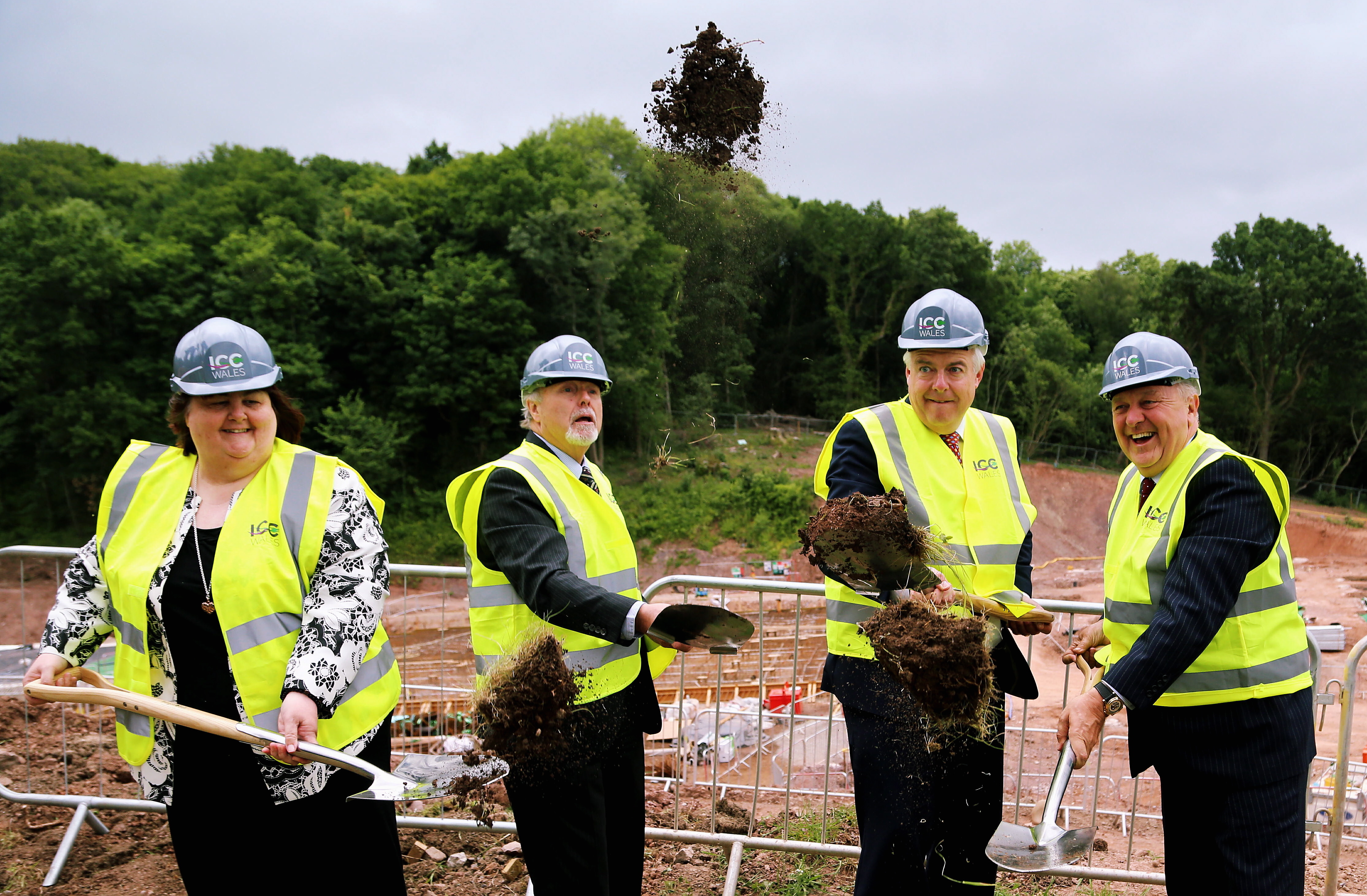 L-R: Debbie Wilcox, Sir Terry Matthews, Carwyn Jones and Stephen Bowcott during a ground-breaking photo-call for the ICC Wales at the Celtic Manor Resort in Newport. 23 June 2017
This must have been one of the quickest photo-shoots of my entire career. For this particular shot I approached the nice and simple theme, a horizontal headshot with a plain white background. My Canon 85mm f1.2 helped quite a bit too, throwing everything behind the First Minister's shoulder out of focus.
This is my favourite pictures as it has the element of old technology which in effect give power to new laws and also shows that there are quite a few other important people working for government, without whom, even a Head of State could not function.